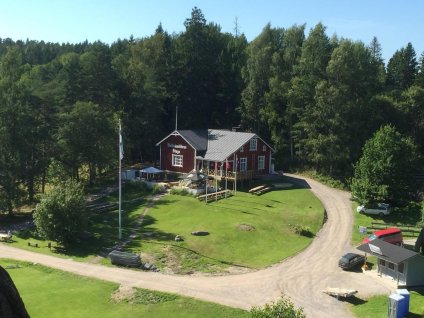 Slottsknekten's hut functions as a restaurant and cafeteria in a historical building from 1893 adjacent to Raseborg Castle ruins.
Contact:+358(0)400882046
This email address is being protected from spambots. You need JavaScript enabled to view it.
Address: Raseborgs slottsväg 110, 10710 Snappertuna,Finland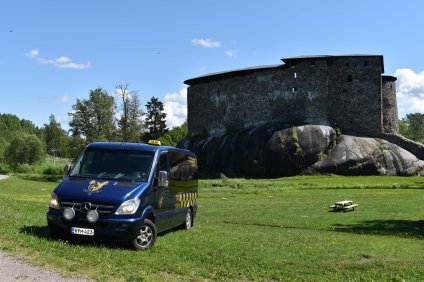 You can book a taxi on the number +358(0)505970802. We answer until 11 pm and later if the taxi is in service that night. Our taxi can accommodate 8 people, as well as a wheelchair.
If you want to make sure you are accommodated or if you have special requests, you can book a taxi in advance. We have no additional fees for pre-ordered trips.

Please mention special requests when you book the taxi. For example:
pets
extra long trips
assistance
car seat for children
Cancellation of a taxi booked in advance should be done at least 1 hour before the time of departure. Cancellations for normal orders are possible if the taxi does not arrive within a reasonable time. If the taxi has already arrived, the driver is entitled to charge a starting fee.
Two-way ticket between Raseborg castle and Karis (Karjaa) railway station or Ekenäs (Tammisaari) during summer 2021 on Wednesdays and Saturdays. Price: 20 € / adult, 10 € / child. Timetable.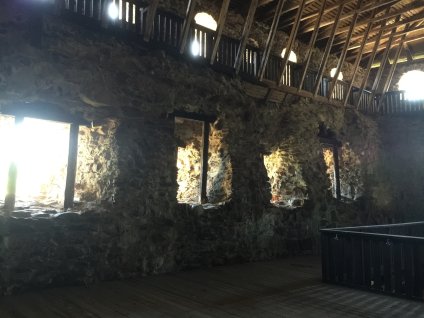 Raseborg Castle served as the administrative center in Western Uusimaa during the medieval period. The history of this royal castle includes thousands of stories with themes ranging from a spellbinding tale of love and the shipwreck of a treasure ship to the collapse of beer cellars and the end of the castle's era of glory.
Contact: +358(0)505970802 (Thony) +358(0)440646192 (Ilta) or This email address is being protected from spambots. You need JavaScript enabled to view it.
Address: Raseborgs slottsväg 110, 10710 Snappertuna
Opening hours 2021:
May: Everyday 10 am-5 pm
June: 1.6-25.6 10 am-5 pm,
26.6-30.6 10 am-8 pm
July: Every day 10 am-8 pm
August: 1.8-8.8 10 am-8 pm,
9.8-31.8 10 am-5 pm
September: Saturdays and Sundays
10 am-5 pm
October-December: Events and groupbookings
Tickets and prices:
Adult: 7 €
Children (7-15 years) 3 €
Children (0-6 years) 0 €
Guided tours 85 €/1h for groups booked in advance. Guided tours are available in swedish, finnish and english.
Groupbookings are possible all year round. We also accept Museokortti, Smartum and ePassi.
Guided tours 2021
May: 1.5 and 13.5 at 2 pm.
June: 12.6, 19.6, 26.6 and 27.6 at 12 and 2 pm.
July: Wednesdays, Saturdays and Sundays at 12 and 2 pm.
August: 1.8 at 12 and 2 pm. Saturdays 7.8, 14.8, 21.8 och 28.8 at 2 pm.
The guided tours are held in multiple languages (finnish,swedish and english). For guided tour in english, please ask the guide. Price 5 € (+ticket) for adults and children 7-15 years 1 € (+ticket). Children under 7 free of charge.
You can buy a guided tour in advance from our webshop.
PLEASE FOLLOW THE SIGNS WHEN ARRIVING TO THE CASTE RUINS. Google maps and many navigators show a route via a private road.
Please note that there are steep steps and uneven terrain in the castle ruins, the castle and Lovers' Path are unsuitable for people with disabilities. The castle surroundings and walkways offer easy access.
Dogs are welcome to the area.